With over 300 days of sun each year and its sandy Mediterranean coastline, the Languedoc-Roussillon well deserves its popularity as a holiday and retirement destination.
With mountains and gorges (Robert Louis Stevenson's Travels on a Donkey took place in the Cévennes mountains), rivers like the Hérault and the Orb and the Aude, extinct volcanoes, manmade marvels like Carcassonne, Aigue Mortes and La Grande Motte, the region can justly claim to be one of Europe's jewels.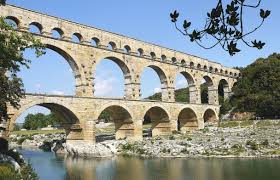 You arrive in the region via Montpellier if coming by air or TVG—the fast train from Paris. You can also fly into the airport at Marseille, an hour east of Montpellier along the Mediterranean coast. Montpellier is France's ninth city, and its numerous universities and medical schools are world-renowned. Nostradamus and Rabelais both learned medicine in this city.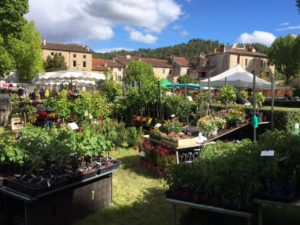 Moving north (inland) from Montpellier, the Languedoc region, as this part of the northern Hérault is called, boasts a panorama of dry limestone hills and plateaus with sparse vegetation. Garrigue is an old Occitan word for the holly-oak, and these scrubby would-be trees grow everywhere, along with thyme, lavender-scented maquis, olive trees and the everpresent grapevine.
The windblown landscapes continue all the way down to the sea and are as romantic as Provence but with a fraction of the tourists and without the chilly effects of the mistral.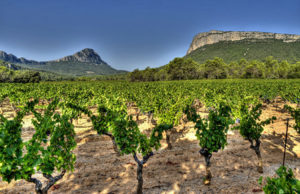 The Languedoc boasts of some of the best wines in the southern region and is quickly becoming one of the brightest stars in the French wine firmament. It is a huge wine region that has been divided into 12 specialized micro-areas, or terroirs.
Vineyards dot the landscape. The Pic-St-Loup, a magnificent cliff-rimmed double-humped mountain, is home to several outstanding vineyards. Our favorites include the Chateau d'Hortus and Mas Bruguiere.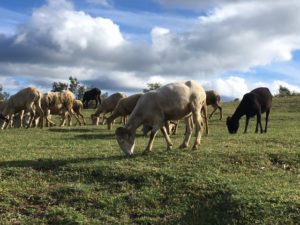 Continuing north several miles one reaches the town of Ganges. Ganges is a pleasant, medieval town closed in between the river Hérault and maquis-carpeted hills. In the 18th century it was France's capital of silk stockings. Now the region is home of many cheese producers.
As you leave Ganges and head toward St. Bresson, you leave the Hérault and enter the Gard, which contains the southern extent of the Cévennes.


St Bresson is a gateway between the northern Hérault and the southern Cévennes— topographically two very diverse regions. While the northern Hérault is scrub and desert, the Cévennes is one of the leading agricultural regions of France, boasting forests full of chestnut trees, rolling hills and valleys, small fertile streams, and rich dark soil.